The Coastal Region is that area of Virginia that enjoys access to the Atlantic Ocean, the Chesapeake Bay, and the many rivers and streams that feed into the Bay.
VA - Tidewater Region
$1,145,000
Ware Neck Light was designed to "enhances the coastal experience..." on Virginia's Middle Peninsula! Ideally suited as a vacation home or for retirement.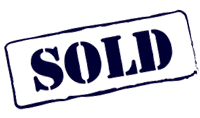 The Essex Inn
VA - Tidewater Region
The Essex Inn was built in 1850 and has been restored to its original grandeur. This successful bed and breakfast with 8 guest rooms/suites is now being offered for sale. In addition to its waterfront, positive features include an historic downtown, a prestigious girl's preparatory school (St. Margaret's School), a business corridor development, and extensive wetland areas.