The Coastal Region is that area of Virginia that enjoys access to the Atlantic Ocean, the Chesapeake Bay, and the many rivers and streams that feed into the Bay.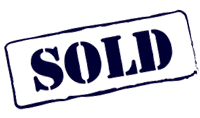 The Essex Inn
VA - Tidewater Region
The Essex Inn was built in 1850 and has been restored to its original grandeur. This successful bed and breakfast with 8 guest rooms/suites is now being offered for sale. In addition to its waterfront, positive features include an historic downtown, a prestigious girl's preparatory school (St. Margaret's School), a business corridor development, and extensive wetland areas.